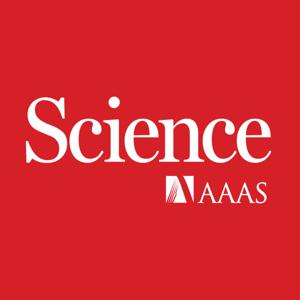 Protecting birds from brightly lit buildings, and controlling robots from orbit
04.21.2022 - By Science Magazine Podcast
On this week's show: Saving birds from city lights, and helping astronauts inhabit robots
First up, Science Contributing Correspondent Josh Sokol talks with host Sarah Crespi about the millions of migrating birds killed every year when they slam into buildings—attracted by brightly lit windows. New efforts are underway to predict bird migrations and dim lights along their path, using a bird-forecasting system called .
Next, we hear from Aaron Pereira, a researcher at the German Aerospace Center (DLR) and a guest researcher at the human robot interaction lab at the European Space Agency. He chats with Sarah about his Science Robotics paper on controlling a robot on Earth from the International Space Station and the best way for an astronaut to "immerse" themselves in a rover or make themselves feel like it is an extension of their body. 
In a sponsored segment from Science and the AAAS Custom Publishing Office, Sean Sanders, director and senior editor for custom publishing, interviews Alberto Pugliese, professor of medicine, microbiology, and immunology at the University of Miami, about a program he leads to advance research into type 1 diabetes. This segment is sponsored by the Helmsley Charitable Trust and nPod (the Network for Pancreatic Organ Donors with Diabetes).
This week's episode was produced with help from Podigy.
[Image: M. Panzirsch et al., Science Robotics (2022); Music: Jeffrey Cook]
[alt: remote-controlled rover with podcast symbol overlay]
Authors: Sarah Crespi; Josh Sokol
Episode page: https://www.science.org/doi/10.1126/science.abq5907
About the Science Podcast: https://www.science.org/content/page/about-science-podcast
See omnystudio.com/listener for privacy information.