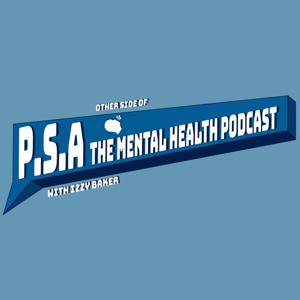 P.S.A the Mental Health Podcast
By Izzy Baker
What's P.S.A the Mental Health Podcast about?
If you're a young mental health conscious millennial with unpopular opinions maneuvering through daily living, & relationships who knows better but may struggle w/ doing better, then P.S.A the Mental Health Podcast is the podcast for you!
Prodigy Sportive Attestations is an experience interview based podcast that can be viewed as the "other side of mental health", because it captures intellectual and humorous conversations that challenge how we act, think, & feel through creativity, sound research, storytelling and the comedy style of satire with the intent of helping young millennials who struggle with decision fatigue.
This is for educational & entertainment purposes only and not a replacement for seeking professional help.