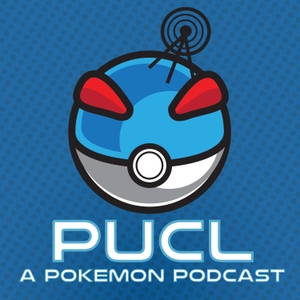 Thatch goes to Matsuricon to talk science and Pokemon! Unfortunately the audio isn't up to our typical standard, but we've put it out due to popular demand anyway. Check back next week for your regularly scheduled Podcast as we return to form!
Mailbag: What would you like to see get a Galarian Form? puclpodcast@gmail.com
Raven's Nest Gofundme: https://www.gofundme.com/f/a2w6bw-save-the-nest
Thanks to Xander to Vyce for the Intro!
Get some PUCL and Pokemon swag at the PUCL TeePublic Store!
You can always check out PUCL Plus Feed for more content!
Don't forget to like us on Facebook, follow us on Twitter, follow us on Tumblr, subscribe to our Subreddit, and most importantly Review us on iTunes!
Fill out the PUCL Survey!
Check us out on Discord! https://discord.gg/Tve3WK7 Twitch: twitch.tv/thepuclpodcast  Support PUCL by donating to our Patreon!