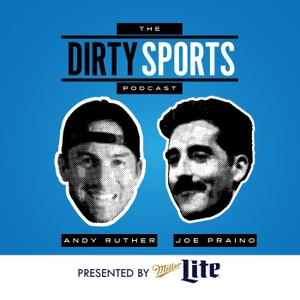 EPISODE 542: Ray Lewis Will Make Baltimore Slightly Above Average Again
07.29.2019 - By Dirty Sports
After a week in Montreal Joe Praino rejoins Andy Ruther. They open the show discussing Praino's trip and the Just For Laughs Comedy Festival. Next they talk MLB news, covering: The Marcus Stroman trade, Noah Syndergaard's situation, and why Bryce Harper's deal is already a bust. Next they talk Giants disastrous wide receiver situation and take a call from Ray Lewis responding to Trump's tweets about Baltimore. They finish the show talking Jeremy Lin and ESPN viewers saying they don't want politics in sports.
www.patreon.com/dirtysports
www.harrys.com/dirty
www.takecheers.com/dirty
Seat Geek - Promo Code "Dirty"
Subscribe on YouTube - www.youtube.com/DirtySports
Follow us on Instagram: www.instagram.com/thedirtysports/
Follow us on Twitter - twitter.com/thedirtysports
Follow Andy Ruther on IG - www.instagram.com/AndyRuther/
Follow Joe Praino on IG - www.instagram.com/JoePraino/