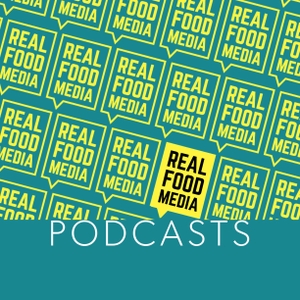 Real Food Media
By Real Food Media
What's Real Food Media about?
BOOKS HAVE POWER! (BUT YOU KNOW THAT.)
At Real Food Media, we believe that, too. And when it comes to food, we believe books are central to help us understand what's broken in our food system and how to fix it. We also believe that coming together to read books – debate them, question them, discuss them and celebrate them – is a fabulous way to build community and learn about our food system at the same time.
With Real Food Reads, you'll get ideas for books to bring to your community, shared discussion questions for book clubs, podcast interviews with the authors, and – of course! – recipe pairings for bringing delicious food and drinks to your discussions. When you dive into a Real Food Reads selection of the month, you do so knowing that others all across the country are curling up with the same book, grappling with similar questions and big ideas. Get all the host resources at realfoodmedia.org.