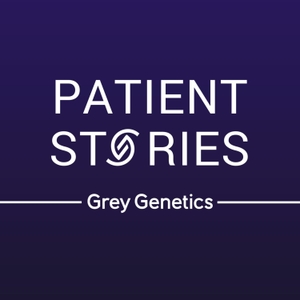 Amy Byer Shainman, also known as the BRCA Responder, is a BRCA1 mutation carrier and previvor as well as a passionate patient advocate providing education and support for others with BRCA mutations and other hereditary cancer syndromes. Amy has appeared in numerous news articles and television segments sharing her story while stressing how important certified genetic counseling is in the genetic testing equation. She is the Executive Producer of the award winning BRCA documentary Pink & Blue: Colors of Hereditary Cancer, and an administrator of the Facebook Group BRCA Sisterhood, which has over 10,0000 members. She recently published a health and medical memoir, Resurrection Lily: The BRCA Gene, Hereditary Cancer, & Lifesaving Whispers from the Grandmother I Never Knew.
Have thoughts or a related story you'd like to share? Leave us a short voice message here! We may use your message on a future show.
Links and Resources
Amy's website: BRCA Responder
Buy Resurrection Lily through Indiebound
Watch Pink and Blue: Colors of Hereditary Cancer through Google Play or iTunes.
Lady Parts The Film
Connect with Amy on Social Media:
Amy on Twitter: @BRCAResponder
BRCAResponder on Instagram: @brcaresponder
Amy on Facebook 
Amy on LinkedIn
Buy Pretty is What Changes through Indiebound
Check out other Patient Stories podcast episodes.
Read other Patient Stories on the Grey Genetics Patient Stories Page
Do you want to support Patient Stories? Make a donation online!
Want to support Patient Stories in a non-monetary way? Leave us a review on iTunes, or share your favorite episodes on Social Media.
Patient Stories on Twitter: @GreyGeneticsPod
Patient Stories on Instagram: @patientstoriespodcast
Are you looking for genetic counseling? Patient Stories is sponsored by Grey Genetics, an independent telehealth genetic counseling and consulting company. Book an appointment with a genetic counselor specialized in your area of concern. All genetic counseling appointments take place over secure, HIPAA-compliant video-conferencing or by phone.
Not quite ready for genetic counseling but still looking for guidance? Check out our new family history review services here.