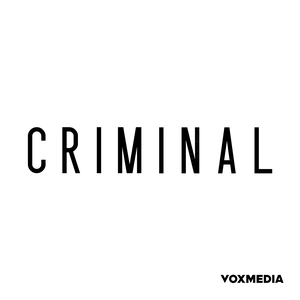 Episode 142: Robert Smalls
06.19.2020 - By Criminal
On May 13, 1862, Robert Smalls took command of a Confederate ship and liberated himself and his family from enslavement. His great-great-grandson, Michael Boulware Moore, tells the story.
Criminal is a proud member of Radiotopia from PRX.
If you haven't already, please review us on Apple Podcasts! It's an important way to help new listeners discover the show: iTunes.com/CriminalShow.
Say hello on Twitter, Facebook and Instagram. Sign up for our newsletter, The Accomplice.
If you'd like to introduce friends or family members to podcasts, we created a How to Listen guide based on frequently asked questions.
Artwork by Julienne Alexander.
Sponsors:
Article Get $50 off your first order of $100 or more at Article.com/criminal
Better Help Get 10 percent off your first month with discount code criminal at BetterHelp.com/criminal
Hint Water Go to DrinkHint.com and get a free case (twelve 16oz bottles) when you buy two cases of Hint Water.  Shipping is free. Just enter the code CRIMINAL at checkout.
Mancrates Go to mancrates.com/CRIMINAL and get 20% when you spend $149 or more
Progressive Get your quote online at Progressive.com and see how much you could be saving
Ritual Visit ritual.com/CRIMINAL to start your ritual today and get 10% off during your first three months.
Simplisafe Protect your home today and get free shipping at SimpliSafe.com/CRIMINAL
Squarespace Try Squarespace.com/criminal for a free trial and when you're ready to launch, use the offer code CRIMINAL to save 10% off your first purchase of a website or domain.
Sun Basket Go to sunbasket.com/criminal and enter promo code criminal at checkout for $35 off your order.
Virtue Labs Visit VirtueLabs.com and use the code Criminal to receive 20% off plus free shipping on your Virtue order.