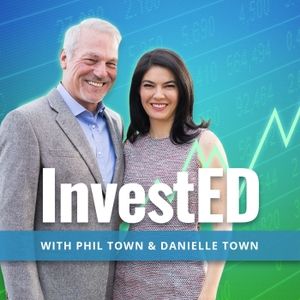 The key to finding stocks on sale is to wait for a Rule #1 event.
What's a Rule #1 event? It is when something happens that affects the entire market and makes the stock price of a good company drop far below its real value. This could be a recession, a pandemic, an election — you name it. 
Remember, the stock price doesn't reflect the actual value of the company. We know that the company's price will bounce back in time, and because we take a long-term approach to investing in stocks, we aren't worried. 
During an event, when others are panicking, we can take advantage of the downturn and buy wonderful companies at a tremendous discount.  
This is why it's so important to have your watchlist of wonderful companies ready to go. When you do, you can just sit back and wait for a Rule #1 event to temporarily lower the price of the stocks on your watchlist, and then BUY. When the company recovers from the event and returns to its previous price, your investment could double.
In this episode of the InvestED podcast, Phil and Danielle discuss stock market events more in-depth, and how to take advantage of these opportunities as an investor.
Learn more about buying stocks on sale with the Four Ms Guide! Click here to get started: https://bit.ly/3Ac9Ogl
Topics discussed in this podcast:
Stock market events
How to find stocks on sale
Uncertainty in the market
Greed in the market
Warren Buffett
Mohnish Pabrai
Valuation methods
Chipotle stock recovery
Learn more about your ad choices. Visit megaphone.fm/adchoices