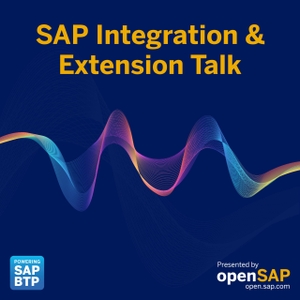 SAP Cloud Platform Podcast
By SAP SE
What's SAP Cloud Platform Podcast about?
The goal of the podcast is to keep interested developers, customers and partners up-to-date with what is going on with the SAP HANA Cloud Platform. It covers technical aspects of the platform services as well as topics like best-practices, pricing updates, and success stories from customers and partners.
So this podcast is not only interesting for developers, but also for an audience that wants to be kept up-to-date with the business impact that the platform provides to the users.