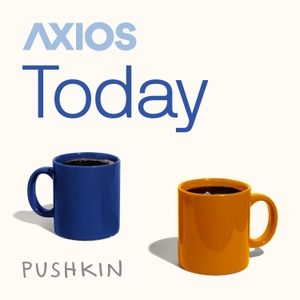 Schools vs. governors on mask mandates
08.13.2021 - By Axios Today
Florida's COVID-19 rates are worse than they have ever been. The state now makes up almost 20 percent of the entire caseload in the country. Meanwhile in Texas, as of Tuesday there were just 368 ICU beds available across the state. These two states are becoming heated battlegrounds over the way forward.
Plus, Afghanistan's security situation collapses.
And, a Palestinian-American sprinter on her unlikely Olympic journey.
Guests: Axios' Mike Allen, Oriana González, and Glen Johnson; Olympic sprinter Hanna Barakat
Credits: Axios Today is produced in partnership with Pushkin Industries. The team includes Niala Boodhoo, Sara Kehaulani Goo, Dan Bobkoff, Alexandra Botti, Nuria Marquez Martinez, Sabeena Singhani, and Ben O'Brien. Music is composed by Evan Viola. You can reach us at [email protected] You can text questions, comments and story ideas to Niala as a text or voice memo to 202-918-4893.
Learn more about your ad choices. Visit megaphone.fm/adchoices