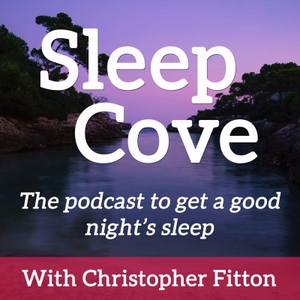 Please consider becoming a Patreon supporter here - https://www.patreon.com/SleepCove
Sign up to the newsletter for updates and news!!! – Here https://mailchi.mp/c8b176882b0d/sleepcove
Follow on social media here:
Facebook Group here - https://www.facebook.com/groups/929637904095962/
Instagram here - https://www.instagram.com/sleep_cove/
Twitter - here - https://twitter.com/chris_fitton
Facebook Page here - https://www.facebook.com/SleepCove/
This episode is a guided self-hypnotherapy session aimed at helping you increase your confidence while you fall asleep.
Have you ever wanted to become more self-confident, improve your self-esteem and self-belief? Anxiety and low confidence holding you back? Hypnosis confidence has worked for many people and could work for you.
Listen to this video will when are ready to go to sleep, as the suggestions will encourage you to fall asleep and help reinforce the positive affirmations that enter your subconscious mind.
This hypnosis video is a proce...