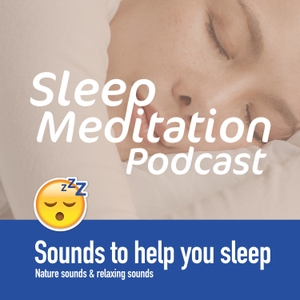 Sleep Meditation Podcast
By ASMR Sleep Triggers
What's Sleep Meditation Podcast about?
Do you have problem with sleep, sleep deprivation or insomnia? ASMR Sleep Triggers provides relaxing sleep triggers of nature sounds, asmr sounds and relaxing music. Follow our playlist on your favorite streaming service here: phonofile.link/sleep
We are devoted to bring you relaxing nature sounds for sleep, meditation, yoga, baby sleep, tinnitus masking and background sound atmospheres. Getting a good night's sleep is key to performing at your best during the day.
Enjoy: Nature sounds, rain sounds, ocean sounds, ocean waves, white noise machines, thunderstorms, waterfall sounds and more.