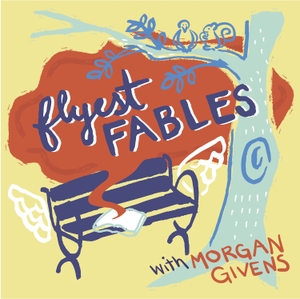 Sn. 1 Ep. 4 "The Pulse of the Earth"
11.12.2018 - By Flyest Fables
The book chooses a new reader. A prophecy is revealed. And hope breaks on the horizon.
Follow the show so you don't miss episodes. Leave a review, and please tell your friends about Flyest Fables. Use #StoryKeepers to share Flyest Fables and to tell your stories, too!
Flyest Fables was created, written, produced and narrated by me, Morgan Givens.
Twitter: @Optimus_Mo & @FlyestFables
Learn more about me and find show transcriptions here: MorganGivens.com
Cover art by Gracie Canaan.