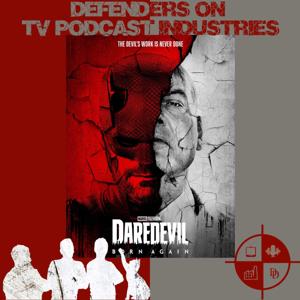 The latest collaboration from Sony and Marvel is here with Spider-Man No Way Home. Make sure you've watched the movie before you jump into our fully spoiler filled chat.
Synopsis for our Spider-Man No Way Home Movie Review
Directed by: Jon Watts
Written by: Chris McKenna and Erik Sommers.
Based on characters by - Steve Ditko and Stan Lee
His identity revealed Peter Parker, aka Spiderman, and MJ try to escape the glare of the media spotlight and J Jonah Jameson. Pursued by the Department of Damage Control, not even the help from his lawyer Matt Murdock, can ease the intrusion of the identity of Spiderman. As it begins to affect the futures of Peter, MJ and Ned when their University applications to MIT are rejected because of the controversy Peter asks Doctor Stephen Strange if he can help.
A spell exists that may be the answer to Peter's problems. Deep in the Sanctum Sanctorum and despite Wong's warning, Doctor Strange casts a spell that will make people forget Peter is Spiderman. But it is a tricky and dangerous spell skirting the boundaries of reality. As Strange begins casting Peter keeps requesting alterations to the spell which causes it to become corrupted and run out of control.
While Strange manages to contain the failing spell, weird things begin to happen in New York City and they all appear focussed on Spiderman. As Peter tries to convince an MIT administrator to accept Ned's and MJ's applications, he is suddenly attacked by Doc Ock aka Otto Octavius who he manages to disarm and then by the Green Goblin who manages to escape.
He brings Doc Ock back to the Sanctum where he is placed in a holding cell next to Curt Connors in his Lizard form. But both adversaries don't recognise this world's Peter Parker. Doctor Strange reveals that the spell has begun bringing "visitors" from the multiverse who know that Peter is Spider-Man into their world from every part of the Multiverse. Armed with this knowledge and with the help of MJ and Ned, Peter decides to help capture any other possible visitors. Spider-Man manages to find and capture Electro aka Max Dillon and Flint Marko still in his Sandman form.
While Peter wants to save Doc Ock, Electro, Sandman and Lizard, Doctor Strange believes they should be returned to their universe to meet their fate. But with Peter's greatest adversary Norman Osborne, the green Goblin still at large, Norman uses his split personality and Peter's desire to help others for his own ends, trashing Peter's plan and unleashing tragic events for Peter Parker.
With Aunt May killed and Peter desolate, MJ and Ned rally to his help, releasing Doctor Strange from the mirror dimension and recruiting two friendly neighbourhood visitors to his aid as they face off against his enemies at the Statue of Liberty. In the final battle the Spider-Men manage to cure their villains. At Peter's request, Strange fixes the spell, sending the alternate Spider-Men and their villains back to their universes, while making everyone forget Parker's existence.
Cast of Spider-Man No Way Home
* Tom Holland - Peter Parker/Spid...