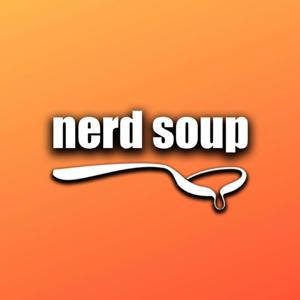 The Soup Gang reactions to second trailer for Spider-Man: No Way Home! Plus, Hayao Miyazaki is coming out of retirement, Scorsese is direction a biopic & Chris Pratt continues to make people angry with his voice over roles!
TOPICS!
06:44 - Spider-Man: No Way Home Trailer Reation
19:09 - Hayao Miyazaki Coming out of Retirement to Direct Fantasy Film
23:01 - US Weekend Box Office
28:18 - Ridley Scott Blames Millennials for The Last Duel Flopping
32:32 - Martin Scorsese Directing Grateful Dead Biopic, Jonah Hill to Star
38:16 - Scarlett Johansson Producing Top Secret Marvel Project
42:40 - Ariana Grande & Cynthia Erivo Cast in Wicked Adaptation 
45:26 - Matt Damon & Robert Downey Jr Cast in Christopher Nolan's Next Movie
52:55 - Chris Pratt to Voice Garfield in Animated Movie
Listen to episodes of 'The Nerd Soup Podcast' at nerdsouppodcast.buzzsprout.com
FOLLOW US ON TWITTER, INSTAGRAM & FACEBOOK!
TWITTER! - twitter.com/NerdSoup
Aaron Twitter: @nerdsoupmonkey
Beau Twitter: @beausoup
Teddy Twitter: @TeddyNerdSoup
Nash Twitter: @AnthonyJQNash
Marissa Twitter: @purplegirlns
INSTAGRAM - www.instagram.com/nerdsoup
FACEBOOK! - www.facebook.com/NerdSoup
Visit our Patreon page here - patreon.com/nerdsoup