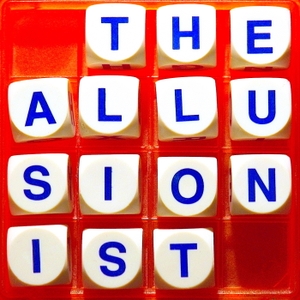 CONTENT WARNING: there is swearing in this episode. But the happy news is: swearing is good for you! Dr Emma Byrne, author of Swearing Is Good For You, explains how swearing can be beneficial to your physical health and emotional wellbeing, while Matt Fidler of Very Bad Words podcast gives some tips to ensure you swear properly to optimise the positive effects.
Find out more about this episode at http://theallusionist.org/swear-pill.
The Allusionist is a proud member of Radiotopia from PRX, a collective of the best podcasts on the interwaves. Hear them all at http://radiotopia.fm, and see several of us perform live in May on the Radiotopia East Coast Tour. Tickets are on sale now at http://radiotopia.fm/live.
Today's sponsors are:
i. Squarespace: start building your website at http://squarespace.com, and when you sign up, use the offer code ALLUSION for 10% off your first purchase of your website or domain.
ii. Babbel, the world's no.1 selling language learning app. To get 50% off your first 3 months of learning one of 14 languages, go to http://babbel.com/allusion and use the code ALLUSION.
The show's online home is http://theallusionist.org. Stay in touch at http://twitter.com/allusionistshow and http://facebook.com/allusionistshow.