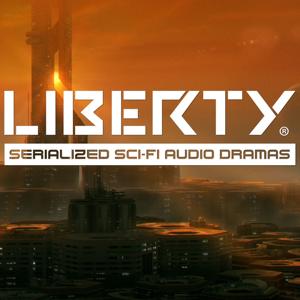 We return to the Center for Sleeping Disorders to find that a cure for a bad night's sleep is perhaps too sweet a dream to hope for. Tune in as Leontia and Agrippa's workplace nightmare reaches its gripping conclusion and Tales from the Tower: Season 2 draws to a close.
Credits: Written by Kaitlin Statz Produced, Edited, with Sound Design by Travis Vengroff Mixing and Mastering by Brandon Strader
Cast: Leontia Soto – Christy Luse Agrippa Tyler – Cat Blackard Lead Nurse – Sarah Golding Mother Claudia, Disguised 5 – Kaitlin Statz Mother Livia – Abbey Kindler Fausta – Danielle Ries Aurelus – Russ D. More Dr. Vita Croix – Lani Minella Corin, Disguised 1, 2, 4, Madman – Travis Vengroff Disguised 6 – Katie Otten Graduation Speaker – Sean Francis Sleep Talker – Joseph Teagle Veteran (Disguised 3) – Daniel Demerin Dr. Del Rey – Caitlin Buckley Gaius Zipes, Petrus Claerhaut :: Peter Lewis
"Tales from the Tower Theme" – Arranged and Performed by Brandon Boone "News Theme" – Written and performed by Travis Vengroff "Sleep Study" – Written and Performed by Brandon Strader Tales from the Tower art by Cat Blackard
Special Thanks to: Our Patreon supporters! | Tovusound | Brandon Boone
This is a Fool and Scholar Production. We are a two person creative team and we can only create this show because of fan support! Please support us on Patreon: https://www.patreon.com/FoolandScholar Check out our Merch: www.LibertyEndures.com
Sound Effects: (attribution licensees) "laboratory – loop.wav" originally recorded by sound-master: https://www.freesound.org/people/sound-master/sounds/57329/ "Velcro strap.wav"edited, originally recorded by btherad2000: https://freesound.org/people/btherad2000/sounds/328052/ "Horror Piano Note" originally recorded by kickhat: https://www.freesound.org/people/kickhat/sounds/264492/ See acast.com/privacy for privacy and opt-out information.