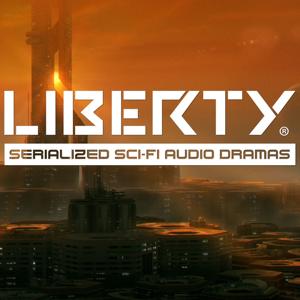 Tonight we return to the shining city of Atrius for new tales of horror in Season 3 of Tales from the Tower...  Recent mining excavations led to the discovery of a small descending hole beneath the city, aptly titled The Narrow. Listen to uncover what we know so far.   Credits: Written by K,A. Statz Produced Travis Vengroff Co-Produced, with Sound Design and Mixing by Sarah Buchynski Mixing and Mastering by Brandon Strader
Cast: Petrus Claerhaut :: Peter Lewis Carillo :: Sarah Rhea Werner Card :: Christy Luse Rama :: Daniel Demerin Verr :: Pacific S. Obadiah Walco :: Travis Vengroff Attendant :: Sean Howard Silva :: Zoe Von Embler Elidi :: Sean Daniel Francis
"Tales from the Tower Theme" – Arranged and Performed by Brandon Boone "News Theme" – Written and performed by Travis Vengroff "Critical Research 2.0" – Written by Travis Vengroff, arranged and performed by Steven Melin "Blackout" – Written by Adam Cartwright, arranged by Travis Vengroff Tales from the Tower art by Cat Blackard
Special Thanks to: Our Patreon supporters! | Tovusound | Carol Vengroff | David Cummings | Jon Grilz 
This is a Fool and Scholar Production. We are a two person creative team and we can only create this show because of fan support! Please support us on Patreon: https://www.patreon.com/FoolandScholar Check out our Merch: www.LibertyEndures.com
Sound Effects: (attribution licensees) "laboratory – loop.wav" originally recorded by sound-master: See acast.com/privacy for privacy and opt-out information.