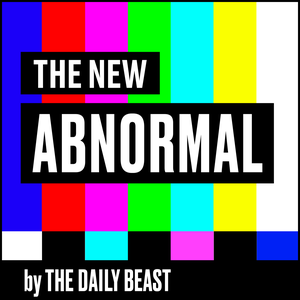 TEASER: How Ted Cruz and the GOP Are Using the Border as a Prop
03.28.2021 - By The New Abnormal
GOP Senators Ted Cruz and John Cornyn led a tour for themselves and others in their party at the border on Friday, but according to Congresswoman Veronica Escobar, who took over Beto O'Rourke's former 16th district in Texas, it's all "political theater." They want to "use the border as a prop, do a whole lot of complaining and finger pointing. But these are the same people who've been in the Senate for a number of years when their party had control of the White House, the Senate and the House of Representatives, [and] they did not solve this problem," she tells The New Abnormal co-host Molly Jong-Fast and producer Jesse Cannon. That's not to say that Biden has all the answers, he doesn't. But she does feel like it's finally time we get to the root of the immgration debate in our country. "[Constituents] don't want us to be the problem," she adds. "They want us to solve problems." But how? It's two fold, she explains. First, we need to have real sit-down conversations and policies in place in regards to the countries in the Southern Hemisphere to hold them accountable ("These countries are turning a blind eye in many respects to the awful human trafficking, criminal organizations and networks that have existed for a long time.") And, it's going to take Americans getting real with themselves. We' love the ideal of the immigrant more than the actual immigrants themselves. "Why are Americans so afraid of immigrants?" Escobar asks. "We need to instill some compassion into the hearts of Americans." Plus! She and Molly discuss why Latino voters, in Texas specifically, can be pro-Republican and pro-ICE. It seems irrational but there's a reason.
If you haven't heard, every single week The New Abnormal does a special bonus episode for Beast Inside, the Daily Beast's membership program. where Sometimes we interview Senators like Cory Booker or the folks who explain our world in media like Jim Acosta or Soledad O'Brien. Sometimes we just have fun and talk to our favorite comedians and actors like Busy Phillips or Billy Eichner and sometimes its just Rick & Molly discussing the fuckery. You can get all of our episodes in your favorite podcast app of choice by becoming a Beast Inside member where you'll support The Beast's fearless journalism. Plus! You'll also get full access to podcasts and articles. To become a member head to newabnormal.thedailybeast.com
 See acast.com/privacy for privacy and opt-out information.