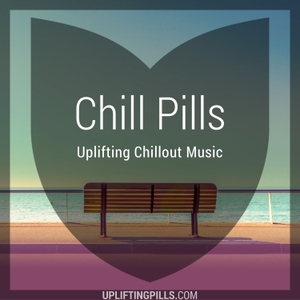 "The greatest tribute to the dead is not grief, but gratitude," Thornton Wilder once wrote.
Two months in, my grief for losing my best friend Chris is still ever-present. Nevertheless, realizing that painful separation was always going to be an inevitable price for attachment, I started attempting to derail the train of sorrow onto the path of gratitude.
Chris's arrival and presence in my life sparked countless joyful moments. He got me through difficult times, not by doing anything extraordinary, but by just being there. He was an inspiration too. You're here listening to this show because Chris was there at the beginning with me in 2016, brainstorming how I might go about creating and branding it.
For all of these things and everything else, I made this mix to say: thank you for all of it Chris! For the ups and downs, for the highs and lows, for the sights and sounds, for the inspiration to be all I can be, for believing in me and pushing me to realize my potential.
And... I even tucked in here your favorite song: "When She Loved Me". They played it at your funeral's closing ceremony. I will always remember how the last piano note of this song and subsequent silence made me feel then: like it was curtains closing on our lives together. But now I realize it was the beginning of my journey to find you again, through sheer gratitude for our time together.
Making this mix was a labor of love. If you feel like showing your appreciation, buy me a cup of a coffee (uppmixes.com/donate). You can also share this with your friends, rate it or leave a review on Apple Podcasts or wherever you subscribed to this podcast. Thank you.
For something calmer and quieter, check out my other podcast: Calm Pills, which are soothing atmospheric ambient albums, seamlessly mixed to help with relaxation, meditation, reading or deep sleep. Mostly consisting of instrumental ambient sounds and soft piano music, these mixes will help you completely relax your mind and body.
https://link.chtbl.com/CalmPills
Tracklist
00:00
Above & Beyond ― Making Plans (feat. Alex Vargas)
04:43
Coldplay ― O
08:28
George Kallis ― The River of Life (Instrumental)
11:04
No Spirit ― Washed Ashore (feat. Mondo Loops)
13:01
Bliss ― Thank You
17:18
Blake Ewing ― Peaks
19:93
Dido ― Sitting on the Roof of the World
22:37
Day 7 ― The End
26:45
Chris Snelling ― Together We Will Live Forever (Edit)
28:08
Aaron Zigman ― The Last Goodbye (Edit)
29:45
Sarah McLachlan ― When She Loved Me
32:30
Craig Armstrong ― Ivan Remembers
32:55
Craig Armstrong ― Through the Mall (Edit)
33:56
ATB ― Within a Dream
38:32
Jonathan Ogden ― 07:00 the Morning Comes
40:48