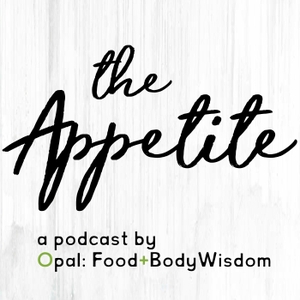 The Appetite
By Opal: Food+Body Wisdom
What's The Appetite about?
The Appetite is a podcast by the founders of Opal: Food+Body Wisdom, an eating disorder treatment center in the University District of Seattle, WA. Psychologist Dr. Lexi Giblin, Family Therapist Kara Bazzi, and Registered Dietitian Julie Church will meet weekly to discuss all things food, body, movement, and mental health. Conversations are facilitated by Opal therapist Carter Umhau.
Learn more about us at www.opalfoodandbody.com.