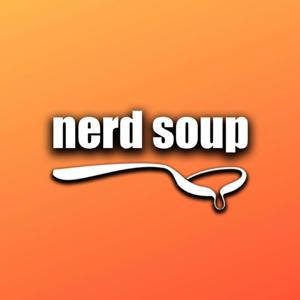 The Soup Gang discusses the recent box office success of THE BATMAN, which scored a 128.5 million debut at the US box office! Plus, Matt Reeves talks about his Arkham spin-off series coming to HBO MAX, Will Smith's character is returning for a sequel to 'I Am Legend' & 'White Men Can't Jump' is getting an unnecessary reboot with Jack Harlow in the starring role!
00:00 - Cold Opening
13:40 - The Batman Debuts with 128.5 Million at US Box Office
31:05 - How a 'GCPD' Spin-Off Series Evolved Into an 'Arkham Asylum' Series According to Director Matt Reeves
40:07 - I Am Legend Sequel Being Developed, Will Smith & Michael B. Jordan Attached
45:54 - Ariana DeBose Joins Cast of Sony's 'Kraven the Hunter' Movie
48:22 - 'White Men Can't Jump' Reboot Starring Jack Harlow
54:23 - Steven Spielberg Developing a 'Bullitt' Remake
56:35 - Fan Questions
FOLLOW US ON TWITTER, INSTAGRAM & FACEBOOK!
TWITTER! - twitter.com/NerdSoup
Aaron Twitter: @nerdsoupmonkey
Beau Twitter: @beausoup
Teddy Twitter: @TeddyNerdSoup
Nash Twitter: @AnthonyJQNash
Marissa Twitter: @purplegirlns
INSTAGRAM - www.instagram.com/nerdsoup
FACEBOOK! - www.facebook.com/NerdSoup
Visit our Patreon page here - patreon.com/nerdsoup