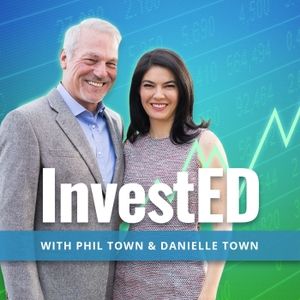 "We recognized early on that very smart people do very dumb things, and we wanted to know why and who, so we could avoid them." — Charlie Munger
The best investors in the world use the same principles. They have been around since the 1930s and they are still practiced today by the best investors in the world, including Charlie Munger, Warren Buffett, David Einhorn, and Mohnish Pabrai.
One of those principles includes staying intently rational. But this is easier said than done when you are investing real money. Money you can't afford to lose tends to be "hot" or emotional. 
Pro gamblers try to avoid sitting down with more than they can lose, but anyone investing all of their own hard-earned money is always sitting down with more than they can lose. Fear of losing more than you can afford to lose tends to make the mind go irrational. You start guessing.
A way you can stay rational in uncertain times is to understand what companies you're buying as if they were your own. Stick with what you know, and realize what you don't know. 
Focus your attention on industries that you're already comfortable with, and love what you own. Put your money where your values are. Most of us have the intention to make the world a better place, but seem to forget that the businesses that we invest in have a direct impact on what is going to exist in the world in 20 years.
In this episode of the InvestED podcast, Phil and Danielle discuss more of their favorite Charlie Munger quotes, and how they impact their investing decisions. 
Learn more about investing like Charlie Munger and Warren Buffett with this FREE Investing for Beginners in 2021 Guide. Click here to download: https://bit.ly/3wJHj7m
Learn more about your ad choices. Visit megaphone.fm/adchoices