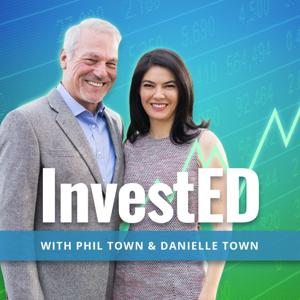 "We both (Charlie Munger and Warren Buffett) insist on a lot of time being available almost every day to just sit and think. That is very uncommon in American business. We read and think." ― Charles T. Munger
This further proves the point that reading is so fundamental to being an investor. 
Start with what you know and with what you love. If you don't understand a business as if you owned the company, stop and move on to the next company. This is the most important, and perhaps the easiest to overlook, part of Rule #1 investing.
When you think of buying stocks, think of it as purchasing the entire business. Once you find a business that you love, your next step is to research the company inside and out, by reading 10-K reports and any articles you can get your hands on.
You can start by thinking about all of the things you are talented at, and make a list. This can be things like running, playing piano, creative writing, and more. Next, think about where your passions lie. Maybe you love reading, seeing new movies, or giving back to the community! Lastly, make a note of all the ways you're already spending your money. Do you go out to eat? Do you buy new clothes regularly? Do you travel a lot? These are things you might want to consider when finding excellent companies to invest in.
In this episode of the InvestED podcast, Phil and Danielle discuss more of their favorite Charlie Munger quotes, and explain why researching companies you already know and love is a critical step in investing.
Learn how to pick Rule #1 approved stocks with this 3-Circles Guide. Click the link here to download: https://bit.ly/3x7ABcb
Learn more about your ad choices. Visit megaphone.fm/adchoices