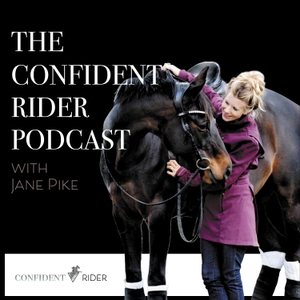 The Confident Rider Podcast
By Jane Pike
What's The Confident Rider Podcast about?
The Confident Rider Podcast is for big-hearted equestrians looking to create a meaningful relationship with their horse. I share mindset tools and tips to help boost your riding confidence, silence self-doubt and cultivate mental strength, as well as personal stories and conversations with other riders out there creating their best riding life.
Get in charge of your thoughts, master your mindset and your emotions so you can get out there and do what you love together.