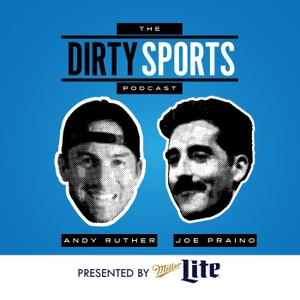 EPISODE 548: The Dallas Cowboys Are Whataburger at 3 A.M.
08.19.2019 - By Dirty Sports
Andy and Joe are podcasting from Dallas, Texas. They open the show recapping their trip to Amarillo, talking The Big Texan steak challenge and the Sod Poodles game. Next they play Joe's live radio color commentary with Sod Poodles announcer Sam Levitt. They finish the show recapping their experience at Whataburger and talking Antonio Brown and Ezekiel Elliott.
www.patreon.com/dirtysports
www.takecheers.com/dirty
Seat Geek - Promo Code "Dirty"
Subscribe on YouTube - www.youtube.com/DirtySports
Follow us on Instagram: www.instagram.com/thedirtysports/
Follow us on Twitter - twitter.com/thedirtysports
Follow Andy Ruther on IG - www.instagram.com/AndyRuther/
Follow Joe Praino on IG - www.instagram.com/JoePraino/