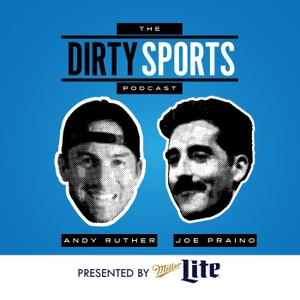 EPISODE 704: The Eagles are a Honda Accord with a Missing Tire
02.18.2021 - By Dirty Sports
Joe and Andy open the show discussing the Carson Wentz trade. Next they talk Big Ben's future and Ruther watching Serena Williams vs Naomi Osaka. Then they break down Fernando Tatis Jr's contract. They finish the show discussing Tim Tebow's baseball retirement and listening to DirtBall calls.
www.MillerLite.com/dirtysports
www.chillboys.com - Promo Code "Dirty20"
Subscribe on YouTube - www.youtube.com/DirtySports
Follow us on Instagram: www.instagram.com/thedirtysports/
Follow us on Twitter - www.twitter.com/thedirtysports
Follow Andy Ruther on IG - www.instagram.com/AndyRuther/
Follow Joe Praino on IG - www.instagram.com/JoePraino/