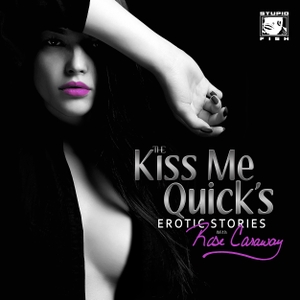 The Kiss Me Quick's Erotica
By Rose Caraway
What's The Kiss Me Quick's Erotica about?
Rose Caraway and her friends will arouse your senses and inflame your imagination with delicious tales of love, lust, loss, romance, suspense, and adventure! Come, experience intense fantasies that are sure to seduce your thoughts and leave you and your partner(s) wanting more! Enjoy the best erotica authors today as they show off their limitless imaginations with smart, provocative stories, with just the right amount of moxie and sensuality! There's a lot of 'em so pace yourself.
>>The Kiss Me Quick's Erotica is bold erotic fiction that will beautifully but explicitly delight, thrill, and at times, totally shock and LZ the f**k out of you, so please enjoy carefully and judiciously. >>This show is for mature adult audiences only.