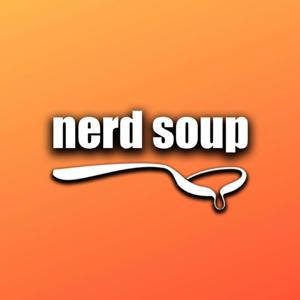 'The Lord of Rings: The Rings of Power' Premiere Date & Posters - The Nerd Soup Podcast!
02.04.2022 - By The Nerd Soup Podcast
Visit https://bit.ly/storyblocksnerdsoup to see which Storyblock's membership is right for you! 
The Soup Gang talks about the recently released poster for Amazon Prime's Lord of the Ring Series. Plus, a premiere date has been announced for the series, which is titled 'The Rings of Power.' In other news, The Rock is rumored to be starring in a Call of Duty movie, Jason Momoa is joining the Fast & Furious franchise & Roland Emmerich says Marvel, DC & Star Wars are destroying movies!
TOPICS:
00:00 - Introduction
08:12 - The Rings of Power Posters & Premiere Date Revealed
16:53 - The Rock is Rumored to Star in Call of Duty Movie
26:20 - Jason Momoa to Star in Fast & Furious 10
32:45 - Click the Link lol
34:04 - The Batman Reveals New Character Posters
43:30 - Netflix Reveals 2022 Slate of Movies
50:07 - Joseph Gordon-Levitt to Star as Jim Jones in Cult Movie
56:23 - Roland Emmerich Slams Marvel, DC & Star Wars Movies
FOLLOW US ON TWITTER, INSTAGRAM & FACEBOOK!
TWITTER! - twitter.com/NerdSoup
Aaron Twitter: @nerdsoupmonkey
Beau Twitter: @beausoup
Teddy Twitter: @TeddyNerdSoup
Nash Twitter: @AnthonyJQNash
Marissa Twitter: @purplegirlns
INSTAGRAM - www.instagram.com/nerdsoup
FACEBOOK! - www.facebook.com/NerdSoup
Visit our Patreon page here - patreon.com/nerdsoup