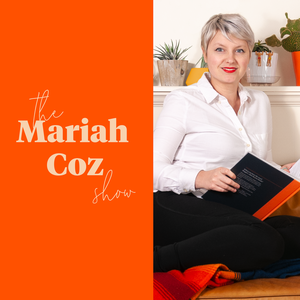 The Mariah Coz Show
By Mariah Coz
What's The Mariah Coz Show about?
A Femtrepreneur is anyone who wants absolute autonomy, freedom, and independence through running their own online business, their way. The Femtrepreneur Show will give you only the most actionable, practical, no-bs strategies and tools to make your online course business a reality - profitable, leveraged, and 100% on your terms.
Mariah Coz is the founder of Femtrepreneur, has been an online entrepreneur for 8 years and has built a 7-figure business through online courses and programs. Megan Minns is the systems, tech, and productivity chief at Femtrepreneur. She tests all the programs, software, and apps for your online business, and let's us know what's working in the tech of online courses. She is also a wizard when it comes to making all your software "play nice" with each other.
Together, they pull out the most effective strategies and systems for online course creators and sellers, whether you're starting from scratch or starting to ramp up and scale. This podcast covers everything from finding your niche, choosing your course topic, creating your course, answering all of your questions about online courses, list-building, launching, webinars, evergreen sales, passive income, and tools and tech.
In The Femtrepreneur Show, Mariah and Megan are bringing you real case studies and real launches, detail-oriented interviews with online course business owners, and all the strategies and tools you need to take action with your course idea today.