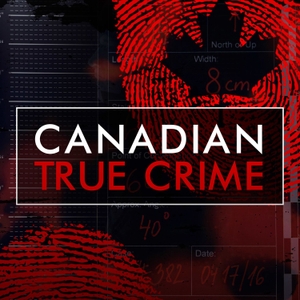 VANCOUVER, BRITISH COLUMBIA
In 2003, a local dry cleaner was opening up his shop for the morning, when he saw an abandoned shopping cart with a large object slumped into it.
Find out more about:
True Crime Podcasts - Live in Toronto - August 18
The Royal Cinema's monthly signature series
Trans Pulse Project
Gender Bandit.com
Podcast recommendations
Crime Writers On (true crime podcast and documentary reviews, pop culture, and more)
CBC's Uncover: The Cat Lady Case
Want to support my sponsors? Here's where the discount codes are:
www.canadiantruecrime.ca/sponsors
* Correction notice: in the final paragraphs of this episode, a report from Statistics Canada was quoted. "…."Police-reported hate crime in Canada, 2017", reports that from 2010 to 2017, there were 31 hate crimes targeting transgender or asexual people that were reported to police." - Please note that the published report used incorrect terminology - the word asexual should actually be agender. Statistics Canada have been notified of this error and have promised to update their report.
Credits: 
Research and education: Eliot Waddingham, transgender activist and educator. Gender Bandit.com
Writing, narration, music arrangement, audio production: Kristi Lee
Audio editing: We Talk of Dreams
Disclaimer voiced by the host of Beyond Bizarre True Crime 
Other credits and sources can be found on the page for this episode at www.canadiantruecrime.ca/episodes For information regarding your data privacy, visit acast.com/privacy