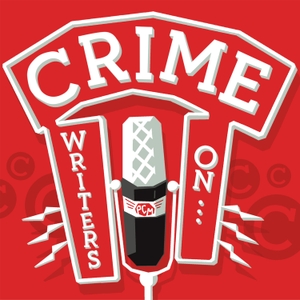 The Crime Writers get into about book covers. (Guess which one has the worst cover ever?)
In "The Mysterious Mr. Epstein," host Linsey Graham hopes to fill in the blanks around the infamous investor-to-the-stars's origin story and how he was able to lure and rape young women with no consequences for so long.
Our spoiler-free review of The Mysterious Mr. Epstein begins in the 32nd minute.
BBC Sounds presents an investigation into a multi-million dollar scam involving OneCoin and the disappearance of the cryptocurrency's founder. Host Jamie Bartlett shows us that Dr. Ruja Ignatova turned her digital money venture into a cult-like phenom.
Our spoiler-free review of The Missing Cryptoqueen begins in the 66th minute.
In Crime of the Week: legal dream team.
Click here to get the Crime Writers On After Show, plus more exclusive content, on Patreon.: https://patreon.com/partnersincrimemedia
See omnystudio.com/listener for privacy information.