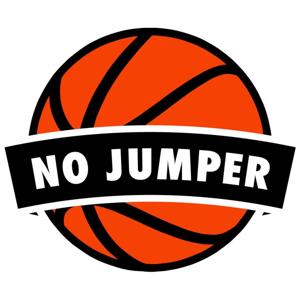 The Professor Interview: Why He Didn't Make The NBA, Going Broke, Blowing up on YouTube & More
11.11.2021 - By No Jumper
The Professor talks about his come up, his booming career, his trash talker series, the glory days of And1 and more! https://www.instagram.com/theprofessor/
https://www.youtube.com/user/Professo...
-----
NO JUMPER PATREON
http://www.patreon.com/nojumper
CHECK OUT OUR NEW SPOTIFY PLAYLIST
https://open.spotify.com/playlist/5te...
FOLLOW US ON SNAPCHAT FOR THE LATEST NEWS & UPDATES
https://www.snapchat.com/discover/No_...
CHECK OUT OUR ONLINE STORE!!! http://www.nojumper.com/
SUBSCRIBE for new interviews (and more) weekly: http://bit.ly/nastymondayz 
Follow us on SPOTIFY: https://open.spotify.com/show/4ENxb4B...
iTunes: https://itunes.apple.com/us/podcast/n...
Follow us on Social Media:
https://www.snapchat.com/discover/No_...
http://www.twitter.com/nojumper
http://www.instagram.com/nojumper
https://www.facebook.com/NOJUMPEROFFI...
http://www.reddit.com/r/nojumper
JOIN THE DISCORD: https://discord.gg/Q3XPfBm
Follow Adam22:
https://www.tiktok.com/@adam22
http://www.twitter.com/adam22
http://www.instagram.com/adam22
adam22hoe on Snapchat
Learn more about your ad choices. Visit megaphone.fm/adchoices