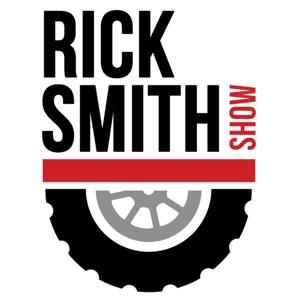 On the anniversary of the insurrection, Joe Biden places the blame squarely at the feet of his predecessor and calls for renewed dedication to democratic principles. We examine the day and our response to it on tonight's #RickShow. 
Our guests tonight are:
Ammar Moussa of the Democratic National Committee
Reed Galen of The Lincoln Project
Journalist Sarah Burris of RawStory
Former GOP Congressman Bob Ney
Call-in at 1-866-416-RICK (7425) to join the show.
Want more #RickShow? Go to https://www.thericksmithshow.com
The Rick Smith Show streams live every weeknight from 9p-11p EST on YouTube & Twitch TV, and the show runs every night in prime time on Free Speech TV starting in January 2022. 
Be sure to add the FSTV channel on Apple TV, Amazon Fire TV, Roku, on the FSTV iOS app, or find it in the regular channel lineup on DirecTV or Dish.
Radio listeners – You can find us in most major markets, including New York City on WBAI 99.5 FM, Los Angeles on KPFK 90.7 FM, Chicago on WCPT AM 820, Columbus on 98.3/92.7 FM, Minneapolis on AM950, and many others. Check your local listings.
Questions or comments? Email [email protected]
See Privacy Policy at https://art19.com/privacy and California Privacy Notice at https://art19.com/privacy#do-not-sell-my-info.