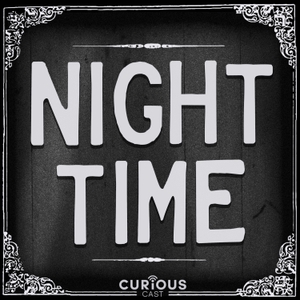 The Story of Lindsay Souvannarath - 5 - James and Lindsay's "Arsenal"
03.21.2019 - By Nighttime
In 2015, on the eve of Valentine's day, the people of Halifax would learn that they aren't exempt from the type of nightmares that play out on American news stations.  A local 19 year old James Gamble and his girlfriend, 23 year old American Lindsay Souvannarath, had taken the first steps in their plot to shoot and kill as many people as possible in the Halifax Shopping Centre food court before taking their own lives, just like the murderous pair they idolized… the Columbine shooters.In part five of 'the Story of Lindsay Souvannarath' the series will switch it's focus from telling to story to unpacking many of it's dark elements. In 'James and Lindsay's Arsenal' we will examine the firearms available to Lindsay and James with the help of Canadian firearms expert and advocate Trevor Furlotte. Links:Trevor Furlotte - https://twitter.com/trevorfurlotteSlam Fire Radio - http://www.slamfireradio.com/ Credits:Musical Theme: Shadowpasser by Vox Somnia https://voxsomniamusic.bandcamp.com/Ambient Theme: Fall Asleep by Paragon Causehttps://paragoncause.bandcamp.com/ Chatlog reenactments:the voice of James Gamble: Tyler of Westside Fairytalesthe voice of Lindsay Souvannarath: Lisa of the Secret Life of Weddings Contact:Website: https://www.nighttimepodcast.comTwitter: https://twitter.com/NightTimePodFacebook: https://www.facebook.com/NightTimePodInstagram: https://www.instagram.com/nighttimepodEmail: NightTimePodcast@gmail.comSupport the show: https://www.patreon.com/nighttimepodcast
Support the show.