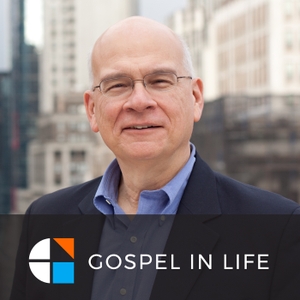 Right from the start, Luke immediately deals with what the average educated person wonders about. If someone comes along and says, "I'm going to tell you the story of Jesus," the first question that comes up is, "Where did you get your information? How do we know it's reliable?"
If you begin to explore Christianity, the premise immediately comes up: the accounts of Jesus' life in the Bible and in the Gospels are not reliable. They're basically legends, and therefore, we can't really know who Jesus is. It's said that we can't really know what Jesus said or what he claimed or what he did or who he was, at all.
But Luke immediately answers the question, immediately confronts it, in a remarkable way, and basically says here, "I'm going to tell you the true story of Jesus." In that are our three points. The gospel is about Jesus. The gospel is true. The gospel is a story.
This sermon was preached by Rev. Timothy Keller at Redeemer Presbyterian Church on December 1, 2012. Series "The Meaning of Jesus Part 1; Understanding Him". Scripture: Luke 1:1-4; 24:18-27.
Today's podcast is brought to you by Gospel in Life, the site for all sermons, books, study guides and resources from Timothy Keller and Redeemer Presbyterian Church. If you've enjoyed listening to this podcast and would like to support the ongoing efforts of this ministry, you can do so by visiting gospelinlife.com/give and making a one-time or recurring donation.