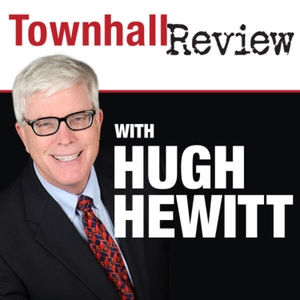 Townhall Review for February 6, 2021
Hugh Hewitt and Jim Geraghty, of the National Review, examine the rollout of the COVID-19 vaccines.
Mike Gallagher looks at the polls that show a sizable portion of the population plan on refusing the vaccine and what can be done.
Dan Proft and Amy Jacobson talk with George Parry, former federal and state prosecutor, about what lies ahead in the unprecedented impeachment trial of citizen Donald Trump.
Hugh Hewitt talks with Washington Examiner chief political correspondent Byron York about the Republican's efforts to stifle Georgia Representative Marjorie Taylor Greene.
Larry Elder and UCLA Professor Lee Ohanian talk about the startling impact Critical Race Theory has on education.
Dennis Prager talks with Andy Ngo about his new book, "Unmasked: Inside Antifa's Radical Plan to Destroy Democracy."
Larry Elder talks about liberal activists and their latest target, former Trump employees.
See omnystudio.com/listener for privacy information.