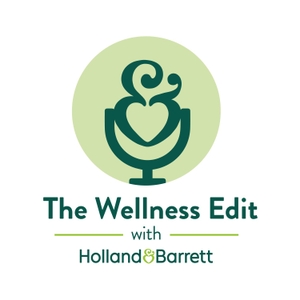 The Wellness Edit
By Holland & Barrett
What's The Wellness Edit about?
Wellness. It's yours for the taking, if you know how.
Introducing the brand new Holland & Barrett Podcast series, The Wellness Edit, launching Wednesday 28th October.
Most of us probably feel we'd like to be a bit healthier, but it isn't always easy to know how. Advice can be confusing, contradictory – and, let's face it, difficult to stick to.
Dr Gemma Newman, also known as the Plant Power Doctor, is a medical GP and also has a huge belief that health is holistic. Through Gemma's work, she knows that body, mind and soul are connected. You have to look at them together if you want to truly achieve wellness – the state of being healthy in both body and mind.
In The Wellness Edit podcast, brought to you by Holland & Barrett, Dr Gemma will be unpacking key wellness topics with some of her favourite experts, getting their insight and advice on the biggies – those areas in life so many of us struggle with, like how to sleep better, get more energy and support our immune systems. With their help, we'll be making wellness simple, so that more of us can live longer, healthier and happier lives.
Head to the Holland & Barrett website at hollandandbarrett.com/podcast from 14th October 2020 to find out how to subscribe to The Wellness Edit and be among the first to listen to the new series.