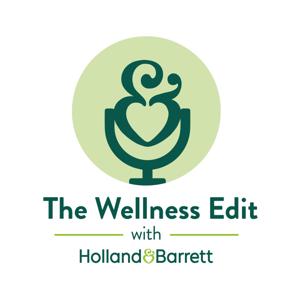 The Wellness Edit
By Holland & Barrett
What's The Wellness Edit about?
The Wellness Edit, brought to you by Holland & Barrett. We discuss some of the biggest topics in wellness, including Food and nutrition, sleep, gut health, mental wellbeing and menopause. In each episode we discuss wellness topics in detail while our guests share some advice and inspiration and get pretty honest about their own experiences too. Series 6 out September 2023, join us every week as we deep dive into these wellness topics, learn something, and have some fun along the way.
Find out more at hollandandbarrett.com/the-health-hub/podcast Hosted on Acast. See acast.com/privacy for more information.