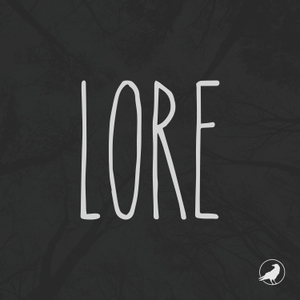 Episode 166: Toxic
03.15.2021 - By Lore
For thousands of years, humans have used a tool of violence to control their enemies, advance their careers, and remove their problems. And the only thing more frightening than the tool itself are the stories about the people who use it. 
————————
This episode of Lore was sponsored by:
The Great Courses Plus: Hundreds of topics taught by professors and experts, all in one enormous video library. Listen or watch on your computer or mobile device. Visit TheGreatCoursesPlus.com/lore today to start your special FREE MONTH of unlimited access to their full lecture library—and don't miss my newest recommendation: The Remarkable Science of Ancient Astronomy.
BetterHelp: Join over a million other people taking charge of their mental health with the help of an experienced BetterHelp counselor. Visit BetterHelp.com/LORE10 today and use offer code LORE10 for 10% off your first month.
Stamps.com: Print your own postage and shipping labels from your home or office. Start your 4-week trial today, which includes free postage, a digital scale, and zero commitment. Just visit Stamps.com, click on the microphone in the top-right of the homepage, and type LORE.
————————
Lore Resources: 
Episode Music: lorepodcast.com/music 
Episode Sources: lorepodcast.com/sources 
Lore News: www.theworldoflore.com/now 
Learn more about your ad-choices at https://www.iheartpodcastnetwork.com