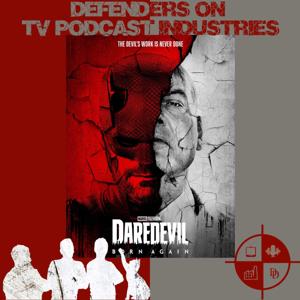 We celebrate our 600th episode with a huge thank you to all of you, our wonderful listeners and discuss all the TV and Movies to look forward to in 2021.
TV shows and Movies discussed in our 600th Episode
"Marvel's What If...?" Coming to Disney Plus from August 11th 2021
This 10 Episode series "flips the script on the MCU, reimagining famous events from the films in unexpected ways. Marvel Studios' first animated series focuses on different heroes from the MCU, featuring a voice cast that includes a host of stars who reprise their roles. The series is directed by Bryan Andrews; AC Bradley is head writer."
Shang-Chi and the Legend of the Ten Rings will be in cinemas from September 3rd.
Shang-Chi, the master of unarmed weaponry based Kung Fu, is forced to confront his past after being drawn into the Ten Rings organisation.
Directed by Destin Daniel Cretton
Starring Simu Liu, Awkwafina, Tony Chiu-Wai Leung, Michelle Yeoh
https://youtu.be/8YjFbMbfXaQ
Y The Last Man coming to HULU from September 13th
A brand new comic book adaptation Starring Diane Lane, Ashley Romans and Ben Schnetzer.Based on the comic series by Brian K Vaughan and Pia Guerra.Basic premise is that Yorick and his monkey Ampersand are the last survivors when a cataclysmic event decimates every mammal with a Y chromosome. Yorick wants to find his girlfriend in the post apocalypse and is guided on his journey by agent 355. We're very excited for this based on the comic series but we've just seen so little about it that we're starting to get concerned.
https://www.youtube.com/watch?v=BG2xfclUkUY
Marvel's Hawkeye is coming to Disney plus from Wednesday the 24th of November
Jeremy Renner reprises his role as Clint Barton from the film series, with Hailee Steinfeld joining him as Kate Bishop.
Robert Jordan's The Wheel of Time on Amazon Prime from November 2021
Based on Robert Jordan's seminal series of novels the story follows Moiraine (<a href=...