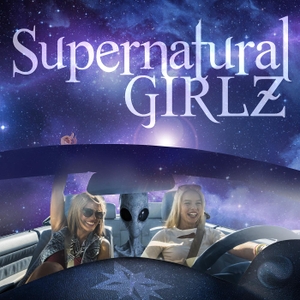 Unveiled Mysteries, Bloodline of the Holy Grail with Rene Barnett & James Martin
08.26.2020 - By Supernatural Girlz
Are Christ's descendants alive and among us today? Hear astonishing facts about the historical Jesus, his marriage to Mary Magdalene, the Resurrection, the significance of the Holy Grail, and so much more.
René Barnett is a veteran television producer specializing in entertainment specials, series, documentaries and reality-based programming. René has produced hundreds of hours of television, , including Ripley's Believe It or Not!, Unmasked: Exposing the Secrets of Deception, Strange Universe, Places of Mystery, Guinness Book of Records Primetime, Conspiracy Theory with Jesse Ventura and many others. Returning to her radio roots, 13 years ago René established and launched NightVisionRadio, a weekly talk show covering conspiracies, hidden history and the paranormal.  Night Vision is launching again mid-September on KGRA Radio.
James Martin is a British Historian, Economist and Lecturer with experience in the field of paranormal investigation. James has been a member and investigator of the Worsley Paranormal Group since its founding in 2003. As an historian, James believes that 'understanding the past is crucial to understanding our future', noting that evidence should guide us but our minds should be open to ideas.
Both Rene and James are debuting the next haunted LIVE Stream at the Lizzie Borden house right here in Massachusetts!