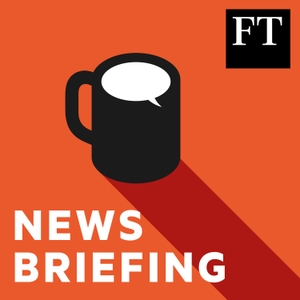 US tech stocks volatility, Apple's commits to free speech and human rights policy, US space weapons
09.04.2020 - By FT News Briefing
The technology stocks that have powered US equities to record highs this summer went into sharp reverse on Thursday, and Apple has for the first time published a human rights policy that commits to respecting "freedom of information and expression". Plus, the FT's Katrina Manson will explain why the US military is eyeing a new generation of space weapons. 
US shares slide 3.5% as tech stocks go into sharp reverse
https://www.ft.com/content/acbd4efd-e8ef-4d16-bf0c-83fc4df83601
Apple commits to freedom of speech after criticism of China censorship
ft.com/content/a88f5d3d-0102-4616-8b3f-cb0661ba305d?
US military officials eye new generation of space weapons
https://www.ft.com/content/d44aa332-f564-4b4a-89b7-1685e4579e72
 See acast.com/privacy for privacy and opt-out information.