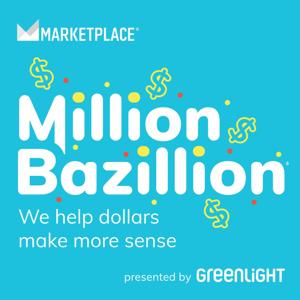 One of our inquisitive listeners, Isabella, noticed when she was shopping online that women's clothing was more expensive than men's clothing — and she thought that was unfair. Turns out, it happens a lot.
The same or really similar items, from school supplies to sports equipment, often cost more when they're designed to look like they were made for girls. People have taken to calling this phenomenon the "pink tax." This week, we'll learn more about why it happens and what's being done about it. We'll also ask some random kids a not-so-random money question, and Bridget will introduce us to her new smart speaker — which has oddly great taste in music.
Don't forget: We want to hear from you about your money problems! Go to Marketplace.org/million for instructions on how to send us a voicemail.