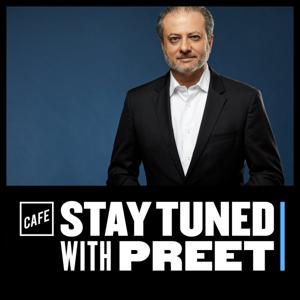 Should Trump be pardoned? And what's taking SDNY's investigation of Giuliani so long? Preet answers listener questions. 
Then, Preet interviews Lee Bollinger, the president of Columbia University and a leading First Amendment scholar. Bollinger is the named defendant in two landmark Supreme Court cases on affirmative action. Now, as the Court weighs banning the consideration of race in college admissions, Bollinger discusses the fragile future of affirmative action. 
Stay tuned — Part II of Preet's conversation with Bollinger will air next week. They'll discuss free speech, and whether elite universities have too much money. 
For show notes and a transcript of the episode, head to: https://cafe.com/stay-tuned/will-scotus-kill-affirmative-action-with-lee-bollinger/
Tweet your questions to @PreetBharara with hashtag #askpreet, email us at [email protected], or call 669-247-7338 to leave a voicemail.
Stay Tuned with Preet is brought to you by CAFE and the Vox Media Podcast Network.
Executive Producer: Tamara Sepper; Senior Editorial Producer: Adam Waller; Technical Director: David Tatasciore; Audio Producer: Nat Weiner; Editorial Producers: Sam Ozer-Staton, Noa Azulai, David Kurlander.
Learn more about your ad choices. Visit podcastchoices.com/adchoices