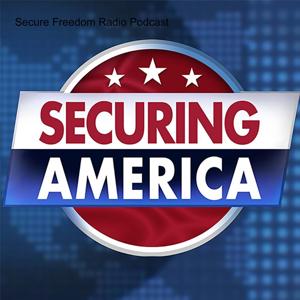 TODD BENSMAN, Senior National Security Fellow, Center for Immigration Studies, former Department of Homeland Security official, Author, Overrun: How Joe Biden Unleashed the Greatest Border Crisis in U.S. History,  America's Covert Border War: The Untold Story of the Nation's Battle to Prevent Jihadist Infiltration, @BensmanTodd
How bad is the southern border crisis?
The impact of Title 42 ending in the near future
Where are immigrants getting into the United States coming from?
An under-reported story of terrorists bringing informants across the border
GREG SCARLATOIU, Executive Director, Committee for Human Rights in North Korea
Why does the U.S. have 20,000 troops stationed in South Korea?
Assessing the nuclear arsenal of North Korea
CHRISTINE DOUGLASS-WILLIAMS, Nine-time international award-winning journalist and television producer, Former federally appointed Director, Canadian Race Relations Foundation, Former Appointee, Office of Religious Freedom in Foreign Affairs, Author, "The Challenge of Modernizing Islam"
Increased tensions towards Israel from its Middle Eastern neighbors
The connection between Hezbollah and Lebanon
What is the Organisation of Islamic Cooperation?