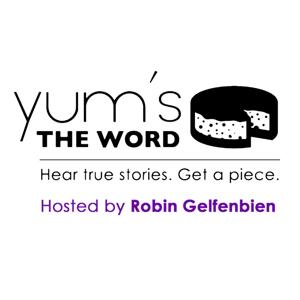 Yum's The Word Show
By Yum's The Word Show
What's Yum's The Word Show about?
"Yum's The Word" is the only show that blends old-school fun with modern-day storytelling.
Join host, Robin Gelfenbien, and some of NYC's best storytellers, comedians and writers every month for funny true stories, Mad Libs, nostalgic candy and Robin's homemade ice cream cakes.*
Past guests have included stars from "Orange is the New Black," Aasif Mandvi (The Daily Show), Sasheer Zamata (SNL), Ophira Eisenberg (NPR), Joy Behar (The VIew), Tom Shillue (The Tonight Show)and more!
"We love Yum's the Word" - BonAppetit.com
Time Out New York Critics' Pick
One of "5 Comedy Shows to Watch" - Time Out Comedy
Named one of "5 Best Storytelling Series in NYC - CBS New York
Weekend Guide Recommendation - Daily Candy
"Your 9-year-old birthday party with booze and funnier friends." - Flavorpill
*Lactaid pills available at every show. Seriously.