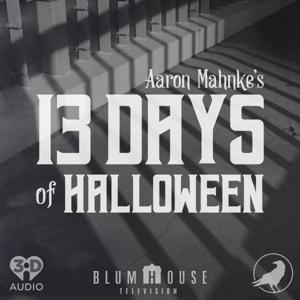 13 Days of Halloween
By iHeartPodcasts and Grim & Mild
What's 13 Days of Halloween about?
Season Two: The Sea. When a mysterious stranger awakens on the rocky shore of the eerie New England village of Direbrook, the residents pitch in to restore her past. But not everything in town is what it seems.
Starring Kathy Najimy (Hocus Pocus, Sister Act) and Bethany Anne Lind (Ozark, Lore). A production of Grim & Mild, Blumhouse Television and iHeart3DAudio.