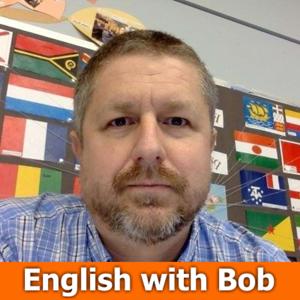 Here is an English lesson where you can learn a few ways to say, "Thank You!", in English and a few ways to say, "Congratulations!".
Also in this English lesson you'll get to see the cool plaque I received from Youtube for passing 1,000,000 subscribers. I am so grateful for this and just want to thank all of the people who watch my channel to learn English. This is really about you! You watched and liked so many of my videos and so this reward really belongs to you!
I'm am super happy! Thank you so much for subscribing, liking, sharing, and commenting on my videos. It means the world to me!
I hope that you can learn some English while you watch this video! Have a great day!
Note: This is the audio portion of a Youtube English lesson which you can watch right here: https://www.youtube.com/watch?v=hhh1c8Cy4yQ or find by searching Youtube for, "Bob the Canadian Thank You"
Support the show (https://www.patreon.com/bobthecanadian)