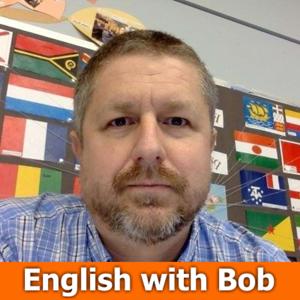 Why don't you join me for an English language question and answer lesson! In this free English class you'll be able to ask me a question about this crazy language called English and I will do my best to answer it as clearly as possible.
I know what learning a language is like as I myself spent quite a while learning the French language. I know that as you learn English you will have questions, and it can be hard to find the answers. That's why this type of lesson is important. This is your opportunity to ask a native English speaker your question and get a direct answer.
As a language teacher I love answering these kinds of questions, so join me for this English lesson and I'll do my best to help you!
This English lesson is from Saturday November 20, 2021.
Note: This is the audio portion of a Youtube English lesson which you can watch right here: https://www.youtube.com/watch?v=iiDYcFgcqfw or find by searching Youtube for, "Bob the Canadian November 20, 2021"Support the show (https://www.patreon.com/bobthecanadian)