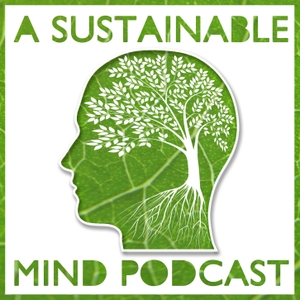 A Sustainable Mind an environmental podcast
By Environmental Activist Marjorie Alexander interviews change-makers in Sustainability | Ecology | Food Waste | Intentional and Resilient Community | Conservation ...
What's A Sustainable Mind an environmental podcast about?
A Sustainable Mind is a podcast created for you, the ecopreneur, environmental activist, sustainability enthusiast, grassroots organizer, earth-conscious consumer and the eco-curious. If you are looking to get inspired, motivated and take ACTION to be the change you want to see in the world you are in the right place. Delivered to you each week, Marjorie Alexander brings you environmental changemakers whose campaigns, companies and projects have changed the planet for the better. They discuss their personal history in nature, journey to go green, light-bulb moment, sustainable habits, lessons from launching their project, and much more. Each episode ends with ACTIONABLE advice and resources for you to hit the ground running!